The Gift: Louise Hogarth Biography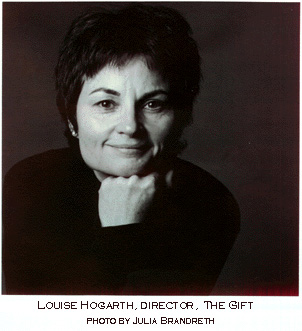 Louise Hogarth co-produced The Panama Deception, which won an Academy Award for Best Feature Length Documentary. She was the Director, Producer and Writer of Ollie Mae Johnson's Petition for Clemency, which won the Wiley P. Manuel Award. Additional credits include producer, writer, director and editor of a number of projects across the genres including documentaries, feature films and PSA's. Her work includes projects for such major studios as Universal, Paramount and Disney.

Louise Hogarth is the founder and director of the independent documentary company Dream Out Loud Productions. Her documentaries have dealt with such issues as AIDS human rights and poverty.

The company specializing in true stories about people and events, Louise Hogarth passionately believes in the power of films that touch hearts, change attitudes and foster positive change.